CEO: Mark Goodway
Mark is a Fellow of the RSA (Royal Society for the encouragement of the Arts, Manufacturers and Commerce) and is the Founder of The Matthew Tree Project. Mark has experience as a business advisory, specializing in strategic business development; and from 2002~2012 was the CEO of his own internationally trading outdoor media company.
In 2010 Mark had a vision to create a social model of working which identified and plugged the 'gaps' people were falling through in the social welfare sector and to support and empower victims of such a situation to rebuild their lives and flourish. The pioneering and highly effective work of The Matthew Tree Project is the result of his vision. To further enable the vision, in April 2017, Mark established Rise Social Enterprise Ltd, to provide 'possibilities and opportunities' for a better future by way of skills training and good jobs, primarily targeted for the disadvantaged and long term unemployed.
Mark is also an experienced and inspiring public speaker.
COO: Michelle Dron
Michelle is passionate about social justice and has devoted her career to helping make the world a fairer, better place for the most disad-vantaged. Michelle's time with TMTP began by volunteering at the St Jude's TMTP Support Centre in May 2014 before being appointed as General Manager in January 2016. Michelle is responsible for the day-to-day administration and human resource management (employed and voluntary). Prior to her time with TMTP, Michelle worked as a counselling manager for a charity who supported vulnerable women. Mi-chelle is the holder of BTEC Level 5 Professional Diploma in Therapeutic Counselling; Advanced Certificate in Counselling Level 4; Certificate in Counselling skills (intermediate) and Certificate in Counselling skills (Level 2).
Chair: Angelina Shoemake
Angelina has a wealth of experience in the social sector and very impressive skills and expertise in identifying need and delivering effective solutions to address the need. Angelina is the Community Fund Manager for St Monica Trust in Bristol, being in post since 2005. Angelina has a deep empathy and understanding of our ethos and work, having been closely involved as a strategic partner of TMTP since 2013. Angelina is passionate about making a positive difference to the world around us and in helping people of all ages and backgrounds out of crisis and into a healthier, happier and better future. We are thrilled to have the continued input and support of Angelina who was appointed to the board of trustees in March 2017.
Sue Baic
Sue Baic is a Registered Dietitian and Nutritionist and a member of the British Dietetic Association and the Nutrition Society. Sue has a special interest promoting healthy lifestyles for the prevention and management under nutrition and health problems such as heart disease.
Sue has 25 years experience in the NHS and 10 years as a lecturer in Nutrition at the University of Bristol. Sue has worked as part of Food Inside Out offering nutrition and cookery courses to clients of the The Matthew Tree Project and is the author of the book 'Nutrition for Dummies.'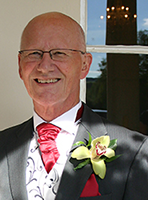 Nigel Goodway
Nigel a retired company owner and engineer is a Trustee of The Matthew Tree Project. Born in 1939 and married to his beloved wife, Sylvia for over 50 years, Nigel has been an active member of Elim Pentecostal Church, Keynsham for over 32 years and before that was a member of Elim Church in Stokes Croft. Nigel and Sylvia were both born in Bristol and during their married life have lived in the Bedminster, Brislington, Long Ashton and Kingwood areas of the city. They are both dedicated Christians since their teenage years and are blessed with three children and ten grandchildren.
Roger Wooldridge
Roger is a recently retired school head teacher living in Birmingham, UK. After over 40 years of service to the Education Sector, Roger wanted to get involved and support a socially transformational organisation and is a member of the team working to potentially launch TMTP 'Rebuilding Lives' model in the Midlands. Roger has worked in several challenging schools on estates on the southern edge of Birmingham and has seen the effect of poverty on the lives of families at first hand and the devastating and damaging effect it can have on children's life chances. He has also been involved with volunteering at Christmas events for the homeless and on a regular basis at a homeless hostel. Roger is uniquely able to bring a national "Brummie" perspective to the work of TMTP!
Antonia Skirecki
Antonia is 22 years old and lives in Berlin, Germany. Antonia is studying education science since 2015, because she wants to work in education and is especially interested in the development of different and alternative learning concepts. Together with Elena Bauer, in 2012 Antonia did a 9-month full time student volunteer placement in Bristol with The Matthew Tree Project as part of a school project and for personal development. Antonia's contribution towards the early work of TMTP was invaluable and the experience also had a profound impact upon her outlook on life. Antonia believe's in the ethos and the ideals of the project, and is now a key part of the work again, this time as a trustee.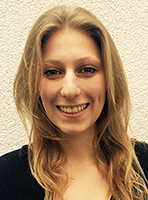 Elena Bauer
Elena is 21 years old and lives in Berlin, Germany. Elena is studying for a law degree. Together with Antonia, Elena decided to volunteer full time for a 9-month placement with the Matthew Tree Project in Bristol in 2012 during her exchange program. Because of her passion in helping and development for people in need, she decided that this was something she strongly believed and wanted to be a part of again. Elena made an invaluable contribution towards the early work of TMTP and is excited to join the Matthew Tree Project again, this time as trustee.
Sue Brooks
Sue Brooks volunteers as the Filwood 'TMTP Support Centre' manager and interviewer, and is employed part-time as administrator from March 2016. Sue has an amazing ability to empathise with all our vulnerable clients and is passionate about helping people out of crisis and on the road to independence. Sue also works part-time for the Filwood based Rework charity and lives in the Filwood ward. Sue was appointed Trustee of TMTP in March 2017. Filwood is the second most deprived ward in Bristol and amongst the 5% most deprived wards in the UK. Sue's compassion, professionalism, local knowledge and local perception is priceless to the growing work of TMTP in some of the most deprived areas of the UK. Sue's adult education includes attending work-ability Work Club in May 2014; basic IT skills course at City of Bristol College in April 2014. Sue has 4 GCSE's including English from St Mary Redcliffe Secondary School.